Keep on Top of All Library Events
               SEND US YOUR E-MAIL ADDRESS FOR INSTANT MAILINGS!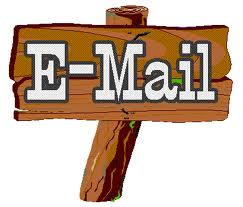 Just send your e-mail address to the library
 at   hud-director@sals.edu
         and we will put you on our mailing list for future program announcements.
            Be  among the first to know about upcoming
                                                                  BOOK SALES       
                                                           GUEST SPEAKERS   
                                                           CRAFT PROGRAMS    
                                                           MEET THE AUTHOR
                                                  ENTERTAINMENT EVENTS
Send in your email today!